Cordon Winemaker Dinner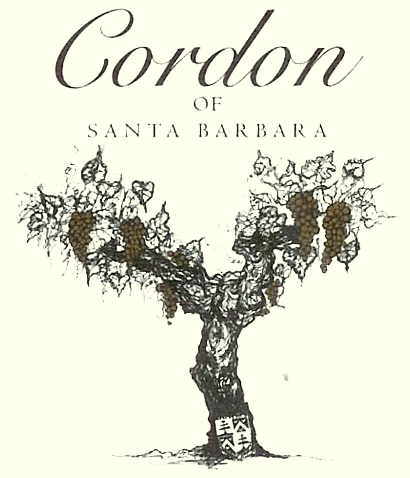 Dinner with the Winemaker: 
An intimate evening of exploration and discovery
 Featuring Etienne Terlinden Owner/Winemaker 
Wednesday  |   August 28, 2019  |  7:00 pm
————————————————————–
PARING MENU
Arrival
2017 CORDON L'Inox Sauvingnon Blanc, Happy Canyon, Santa Ynez Valley
1st Course
Zucchini Bisque, Aged Balsamic, Shrimp Toast
Fried Stuffed Olives, Spanish Chorizo, Lemon Shallot Yogurt
2017 CORDON Chardonnay L'Or de Solomon Pico, Santa Maria Valley
2016 CORDON Cuvée Blanc 246, Santa Ynez Valley
2nd Course
Pan Roasted Halbut Saltimbocca, Prosciutto, Sage, Polenta Cake
Seared Beef Short Rib, Potato Puree, Mushroom, Red Wine Reduction
2016 CORDON Pinot Noir Les Jumeaux, Sta. Rita Hills
2016 CORDON Cuvée Rouge 246,  Santa Ynez Valley
3rd Course
Blue Cheese, Bacon Jam, Aged Gouda, Honeycomb, Toasted Pistachio
2017 CORDON Syrah White Hawk Vineyard, Santa Barbara County
Dessert Course
Summer Trifle, Blueberry Compote, lemon pound cake, chocolate wine sauce
————————————————————–
$99 per person
(Calif sales tax & 20% gratuity will be added to the final bill)
$25pp deposit refundable up to 5 days before event
(last day to cancel with refund is August 23)
Vegetarian & Pescatarian options available.  No Substitutions on individual courses.
[wines subject to change]
(must pay in full to reserve if 48 hours or less of the event)
---