The 14 Most Delicious Mac and Cheese Dishes in L.A. Right Now – LA Magazine – February 7, 2017

The 14 Most Delicious Mac and Cheese Dishes in L.A. Right Now
 Though the best version of M&C is almost always made inside a house, these are all hauntingly delicious in their own right.
February 7, 2017    Audie Metcalf Ruyle
Mac & Cheese gets a bad rap. Too many basic ingredients (cough, Panko), and it doesn't stand out among the 89,765 other versions in L.A. And yet, too many truffley lobstery things in it, and True Foodies clutch their pearls in horror.  Get juuuuust enough trend mixed with the creamy butteriness required for maximum pleasure, and you have yourself a winner.  Or in this case, 14 winners.
13.  Lobster Mac & Cheese from Rustic Kitchen Mar Vista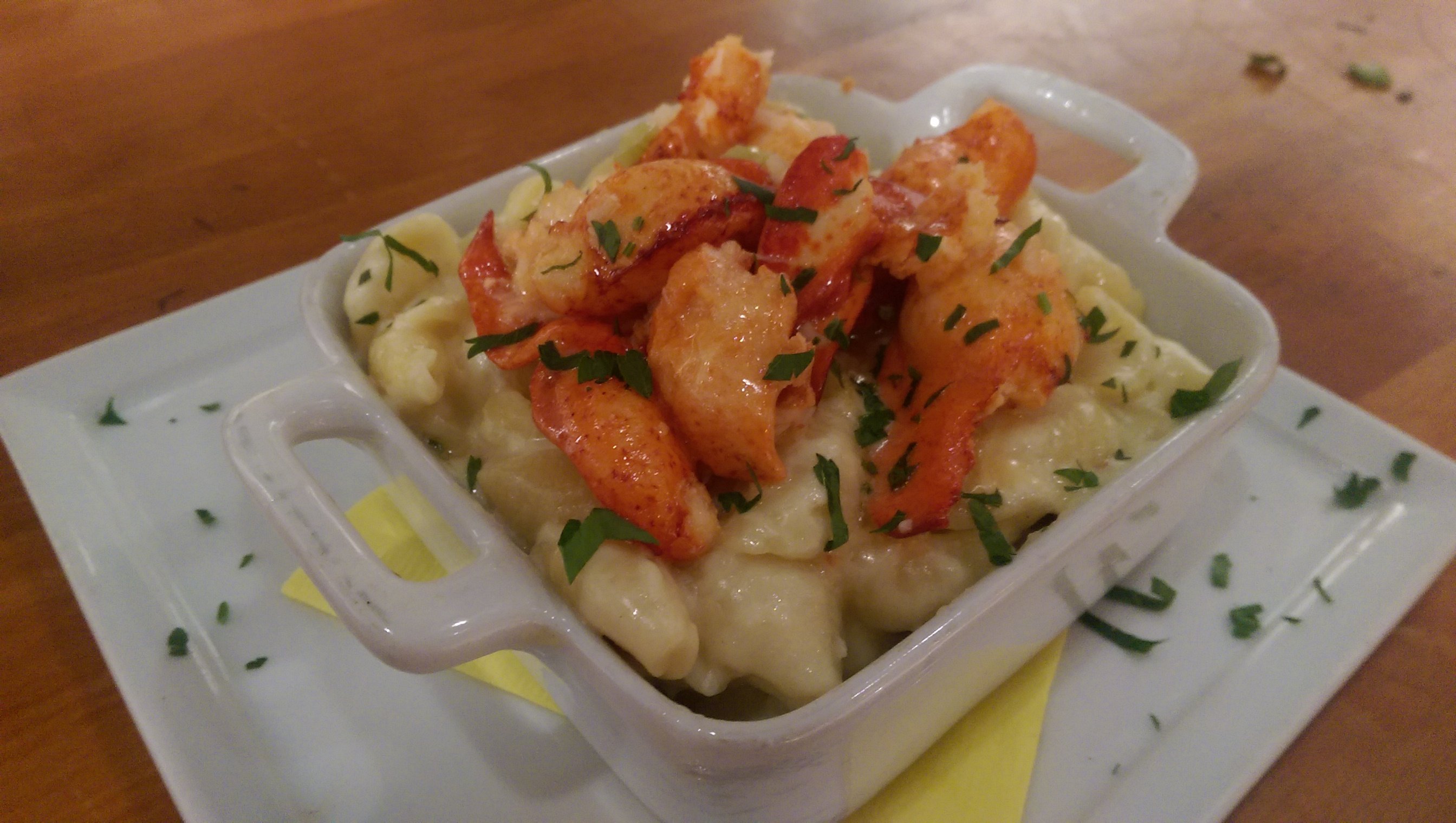 The rest..
1. Truffle Jalapeño Mac & Cheese from The Village,  Studio City
2. Mac n' Cheese with Extra Sharp Cheddar from The Kitchen, Silverlake
3. Lobster Mac from Pacific Dining Car Downtown and Santa Monica
4. Mac n' Cheese from Baby Blues Venice and West Hollywood
5. Lobster Mac & Cheese from The Federal Bar North Hollywood
7. Four Cheese Mac and Cheese from La Boheme West Hollywood
9. Mac & Cheese from Arthur J Manhattan Beach 
10. Gorgonzola Mac & Cheese from 

Mastro's Beverly Hills
11. Shells & Cheese from 

Jon and Vinny's West Hollywood 
12. Mac and Cheese from Joans on Third Beverly Grove
14. Dungeness Crab Mac n Cheese from Playa Provisions Playa Del Rey
See the full article here
The 14 Most Delicious Mac and Cheese Dishes in L.A. Right Now
---