Joseph Jewel Winemaker Dinner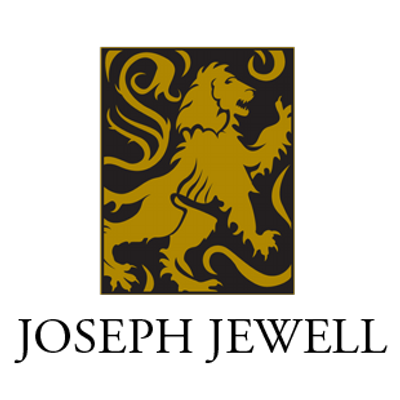 Dinner with the Winemaker: 
An intimate evening of exploration and discovery
 Featuring: Adrian Manspeaker, Owner/Winemaker
Wednesday  |   March 27, 2019  |  7:00 pm
When friends and winemakers Micah Joseph Wirth and Adrian Jewell Manspeaker teamed up in 2006, they made their first wine in a Windsor garage. With two French oak barrels, a small basket press, and just one ton of Russian River Valley grapes, they produced 50 cases of a single-vineyard Pinot Noir. With no winery affiliation or property of their own, they combined their middle names for the new venture and pooled their resources to build their own wine company dedicated to capturing the terroir of single-vineyard sites. The success of that first release enabled Micah and Adrian to invest seriously in Joseph Jewell Wines, leave the garage days behind, and produce exceptional wines of distinction and acclaim. Since the first commercial vintage of 2007, the wines of Micah and Adrian have been recognized for their elegance and singularity of expression. With a desire to create something uniquely their own while honoring their individual roots, this winemaking duo chose to create wines from Sonoma County (where Micah grew up) and Humboldt County (where Adrian grew up).Joseph Jewell Wines is a personal story told in vinous form, with each bottle from each vintage contributing a special chapter in a tale of exploration and a passion for wine.
————————————————————–
PAIRING MENU
Arrival
2018 Rosé of Pinot Noir Ryan Vineyard Humboldt County
First course
Roasted Garlic Cauliflower Bisque, Rye Crumbs
Duck Rilettes, Toasted Baguette
2015 Joseph Jewell Chardonnay Russian River Valley
Second course
Baked Ricotta, Chive Oil, Lobster Claw, Lemon Zest
Fried Lamb Meatballs, Avocado Mash, Pistachio
2014 Joseph Jewell Pinot Noir Appion Way Vineyard Russian River Valley
2013 Joseph Jewell Pinot Noir Halberg Vineyard Russian River Valley
Third course
Fennel Seed Crusted Beef Tenderloin, scallop 'oscar', béarnaise
Charred Fava Beans, Torn Pasta, Crispy Pancetta
2015 Joseph Jewell Zinfandel Grist Vineyard Dry Creek Valley
2015 Joseph Jewell Syrah Cherry Camp Vineyard Sonoma Coast
Dessert
Strawberry Shortcake, Muscat Chocolate Sauce, Candied Almond
————————————————————–
$89 per person
(Calif sales tax & 20% gratuity will be added to the final bill)
$25pp deposit refundable up to 5 days before event
(last day to cancel with refund is March 22)
Vegetarian & Pescatarian options available.  No Substitutions on individual courses.
[wines subject to change]
---