Tenuta Rapitala Winemaker Dinner May 10, 2017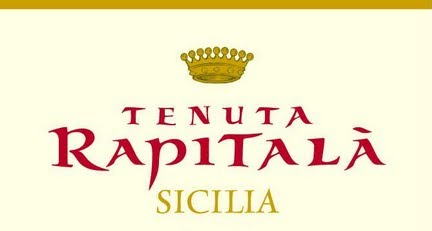 Dinner with the Winemaker
 An intimate evening of exploration and discovery
 featuring: Laurent Bernard de la Gatinais, Owner/Winemaker
 Wednesday   May 10, 2017   7:00 pm
THIRTY YEARS OF LOVE FOR THIS LAND
The vineyards are Rapitalà's most precious patrimony, realised due to the passionate labour and great love which, for more than 30 years, has bound man to his vineyard. The excellent exposure and the composition of the soil enable the vines to be grown in the ideal way. After the vintage the most modern vinifi cation techniques endow the wines with maximum character and the highest quality  
THE WINES. THE FRUIT OF PASSION.
The wines must be excellent and technically perfect but above all unique, endowed with that character which only the Tenuta can give. The philosophy of Rapitalà requires wines which retain the flavours and scents of the Sicilian terroir, without neglecting the elegance of the taste of the most refi ned palates. 
Vintage after vintage since 1976.
MENU
Arrival
Fried Castelino Olive
2014 Tenuta Rapitalà Grillo Sicilia IGT
First Course
Roasted Pistachio and Mozzarella Arancini, Yellow Romesco
2015 Tenuta Rapitalà Piano Maltese Sicilia IGT
Second Course
Sicilian Seafood Stew, Fennel and Roasted Peppers, Charred Garlic Bread
2015 Tenuta Rapitalà Campo Real Nero D'Avola Sicilia IGT
Third Course
Veal Meatball, Bucatini, Tomato-Anchovy Garlic Sauce
2013 Tenuta Rapitalà Nadir Syrah Sicilia IGT
Fourth Course
Braciole with Proscuitto, Parsley Gremolata, Pecorino Romano Polenta
2010 Tenuta Rapitalà Hugonis Sicilia IGT
Fifth Course
Citrus Zeppole, Hazelnut Gelato, Chocolate Wine Sauce
$85 per person
(does not include sales tax or gratuity)
$20pp deposit refundable up to 3 days before event
special pre-sell pricing on Rapitalà Wines presented for all who attend the dinner
Vegetarian & Pescatarian options available.  No Substitutions.
---