Bookwalter Winemaker Dinner
An intimate evening of exploration and discovery with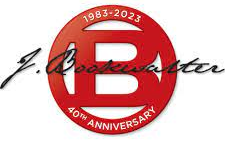 With Special Guest – John Bookwalter, Vintner 
Thursday July 27, 2023 – 7:00 pm
FOUR COURSE PAIRING MENU
 1ST Course
nectarine, blue cheese, prosciutto salad,
floral vinaigrette, toasted almond crusted scallop, citrus hollandaise
2021 "Double Plot" Chardonnay Columbia Valley
 2nd Course
Fig and goat cheese tart, duck confit, micro arugula, aged balsamic
2019 "Readers" Merlot  Columbia Valley
Truffled Wild Mushroom Risotto, warm brie, black garlic
2021 "Readers" Syrah Columbia Valley
 3rd Course
Braised Veal Oscar, beer battered lobster claw,
 sour cream mash, lemon tarragon cream sauce
2021 "Suspense" Cabernet Franc Columbia Valley
Plum mocha glazed pork belly, bacon wrapped date, crisp polenta
2020 "Protagonist" Cabernet Sauvignon Columbia Valley
 4th Course – Dessert
Blueberry Mascarpone Turnover, Vanilla Bean Ice Cream, Chocolate Wine Sauce
 

$129

per person 
(Calif sales tax & 20% gratuity will be added to the final bill)
$30pp deposit required to reserve a seat – non-refundable 
due to the nature of this event and our restaurant seating setup, you may be seated at a table with others,  at a high top table, or at the bar – depending the on the size of your party.
Please let us know if you want to sit with someone under another reservation.
Special requests for changes to individual dishes are politely declined. Vegetarian option will be available but must be set at least 48 hours in advance via email to rustickitchenwla@gmail.com.     
Wines subject to change.  Pours of each wine is approx 3oz (1/2 glass)
Please refrain from wearing perfume or cologne.
Must pay in full to reserve if 48 hours or less of the event
---